Yum! Sandy and Charlotte survey the goodies.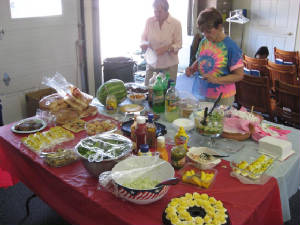 The magnificent spread - so much to choose from!
The guys' corner - black tee required.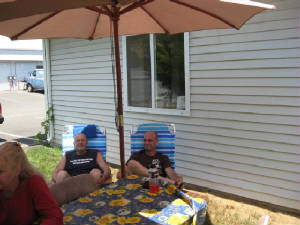 Armand and Jamie find a comfortable place to sit and relax. :)
While over in the kids' corner......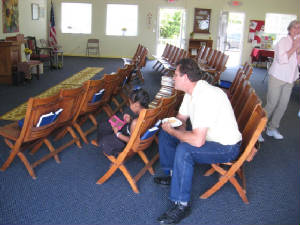 Nia gives Barney a lesson in the newest technology.